Our inflatables are certified to be in conformance with CE, EN71, EN14960, ASTM, and ISO standard after tested by SGS, also confirm with Canadian TSSA and Australian AS3533.4.1-2005.

You are buying quality inflatables when order from General inflatables.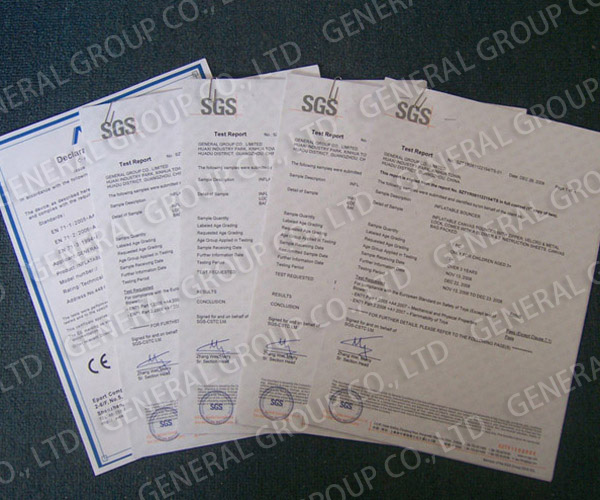 HIGH DURABILITY PVC MATERIAL-LEAD FREE

Best and suitable material is very important for inflatables.

All our cold air inflatable games are made by high durability fire-retardant 18OZ 0.55mm PVC Tarpaulin, which has 3 layers as you can see from left picture, two coated side with a strong net inside. The flame retardant meet BS7837.

We also have sealed inflatables, such as inflatable water trampoline, water game, which you can put on the pool or sea. They can be made by 0.6mm and 0.9mm PVC Tarpaulin.

Please be cautious if someone declares they use 0.6mm or 0.9mm PVC Tarpaulin to make cold air inflatables. That would be a disaster for your business.

0.6mm or 0.9mm PVC Tarpaulin is thicker than 0.55mm PVC Tarpaulin, but the thicker coating is just for better airtightness not for high pressure from players.

We are professional and honest to each customer. What we present to you is just truth and good quality not trying to get your order by thicker, thicker and thicker material.

You may see the beetle slide at our Happy customer page, Achim from Germany bought it in 2008, and now the slide is still in service. It's completely made by 0.55mm PVC tarpaulin.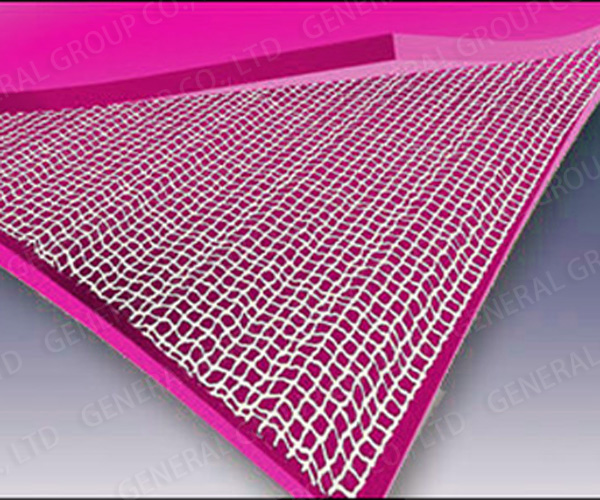 1000D PVC INNER BAFFLES
This is a part most people could not see and ignore when choose supplier from internet.

We remind that if you visit a factory or already buy an inflatable from others, remember to open the inflatable's zipper and see what the inner baffles they use. According to the feedback from our customers, when they buy from other companies, the inner baffles are made by very low quality oxford cloth, which is used to make home use product, some are made by handbag cloth, not commercial grade at all.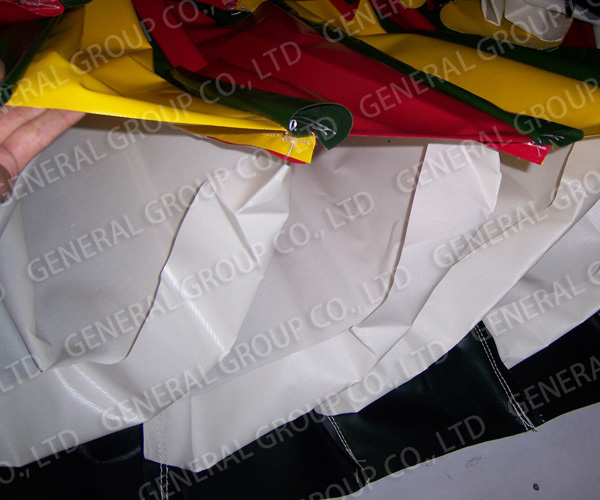 MULTY STITCHING AND REINFORCEMENT
Double stitching throughout the unit with triple stitching and quadruple stitching in key areas inside the base of the unit.
We use extra webbing reinforcements on all the stress points and interior panels, which result in up to 6 rows of stitching on the mattress and high-stress areas.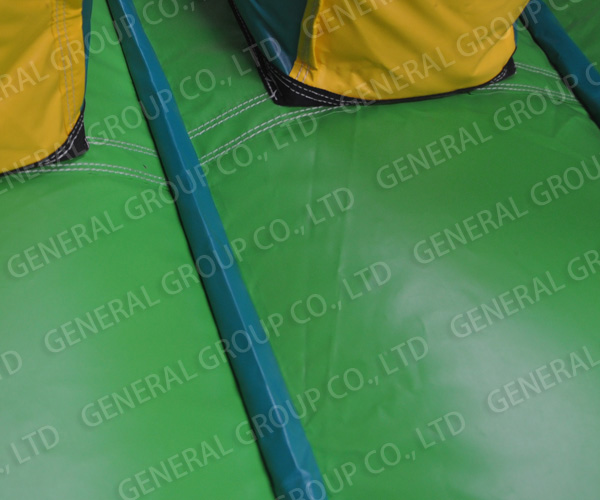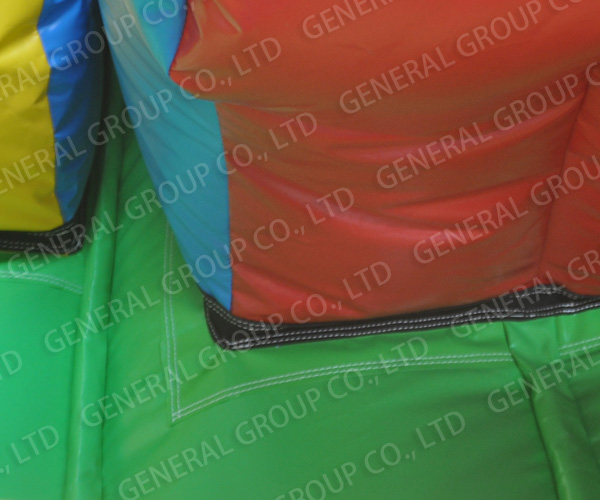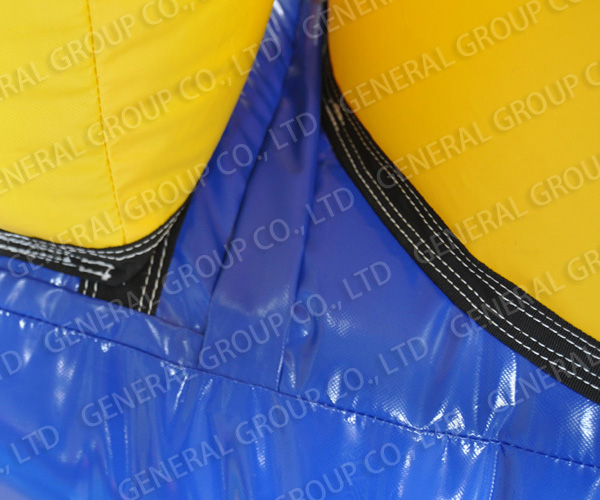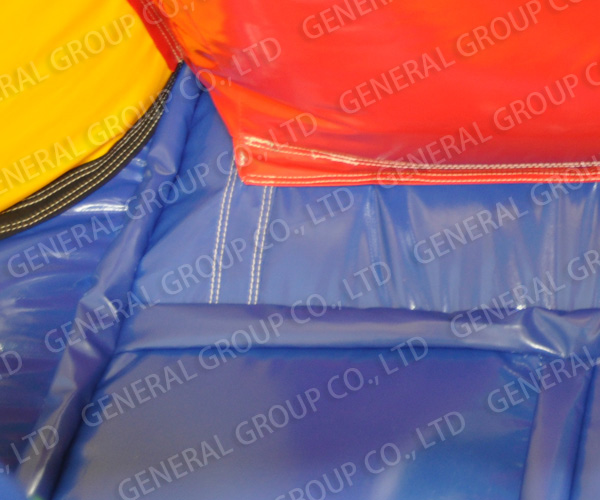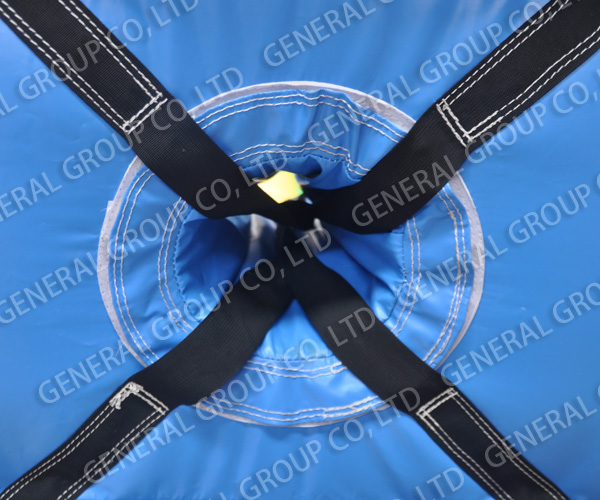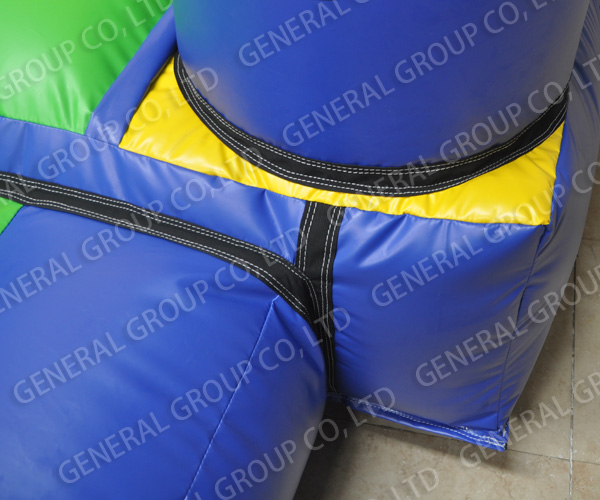 PROFESSIONAL MACHINE
We use high quality professional inflatable sewing machines imported from Japan, which special in sewing 18oz 0.55mm PVC. At the same time, we use 12 lines high strength nylon thread to construct each inflatable product.
For air tight inflatables, we use professional heat sealing machine to build.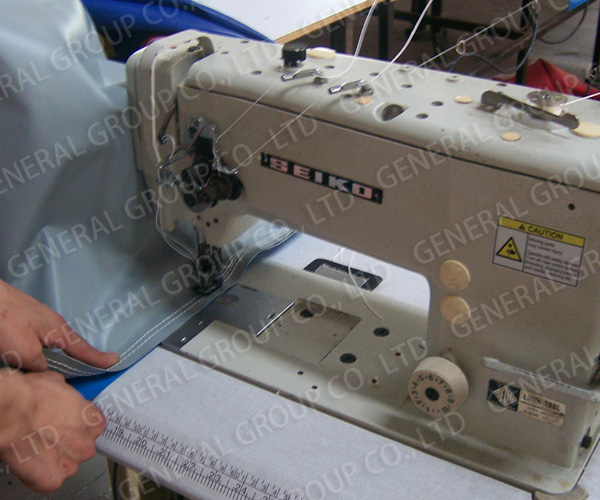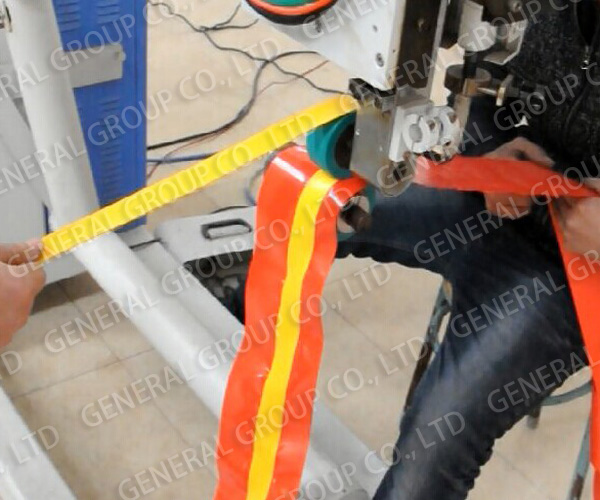 Full-Automatic Cutting Machine
We are the first inflatables manufacturer to use full-Automatic Cutting machine.
Unlike the traditional ones, it does not require the long table to run the machine, and the cutting length is not restricted to the table any more.
No matter your product is 50 meters or 100 meters long, it can be cutted more precisely.
Meanwhile the machine makes the material cutting and sewing absolutely straight, so that we can complete more accurate and beautiful high-quality inflatable products in a shorter time.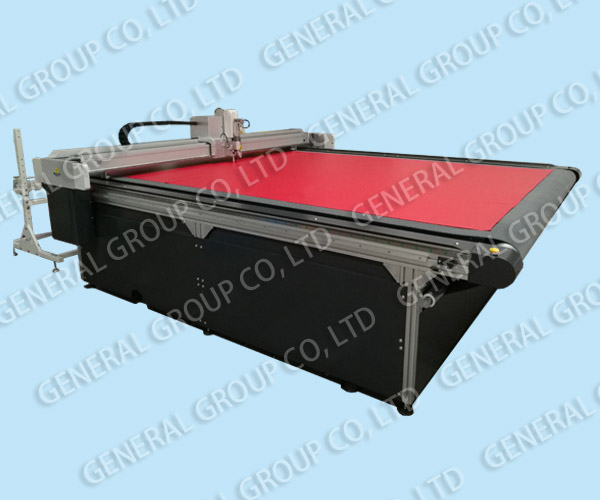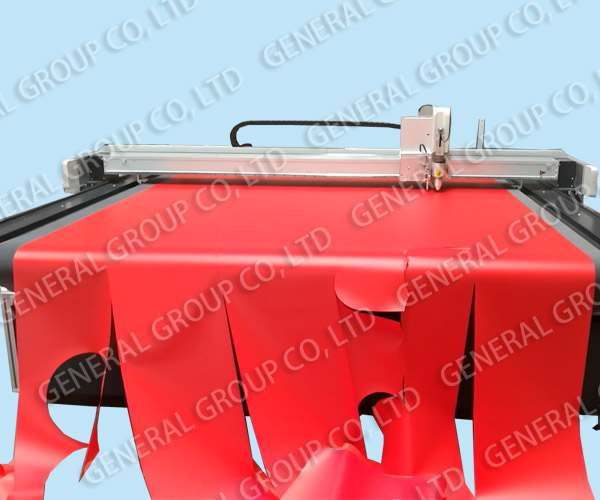 DURABLE ZIPPERS
Each inflatable is equipped commercial grade zipper at the bottom. Zipper can help you deflate the inflatables quickly. Above the zipper, there is a Velcro cover to disperse the zipper's stress and protect the zipper.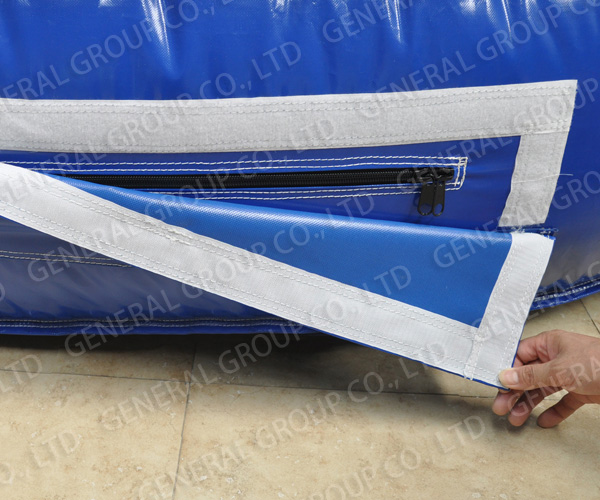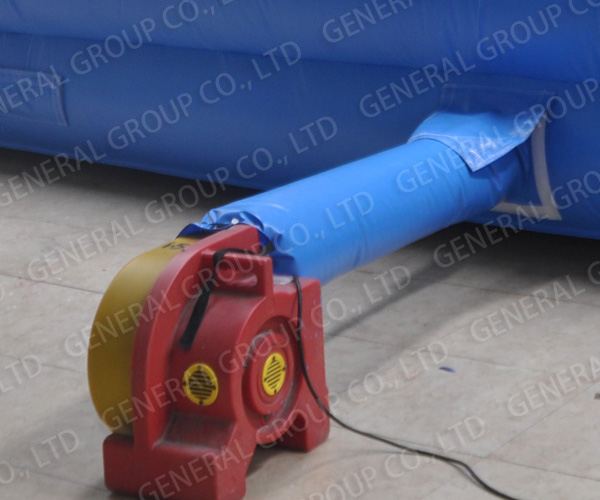 ANCHORS TO SECURE
All the inflatable products are equipped with O rings to fix the inflatable. You can use stakes to secure the inflatables when placed on a lawn or use sand bags when setting up on other solid surfaces.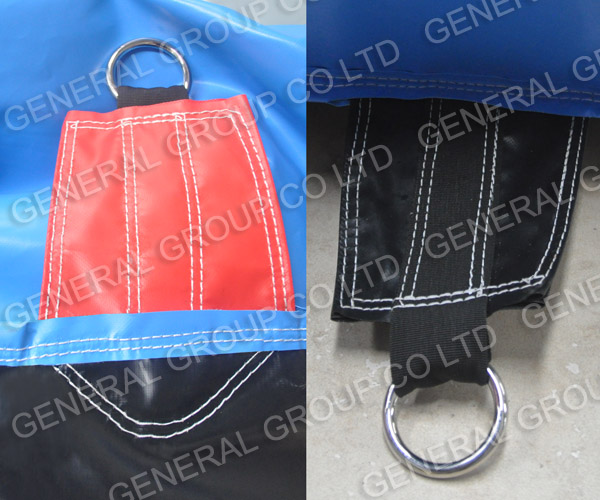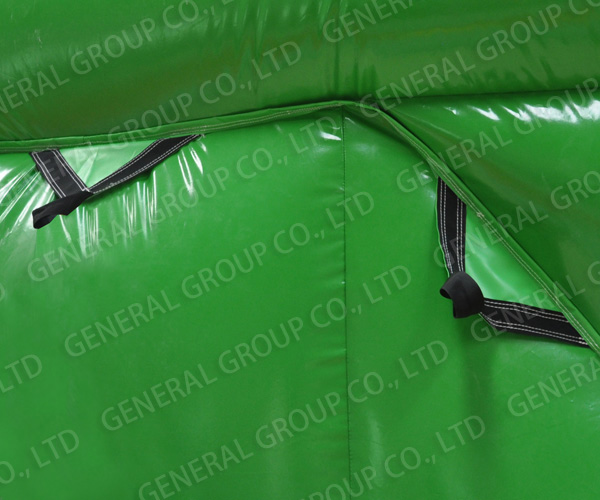 EXTRA SLIPPERY AND STAIRS COVER
All the inflatables with slide feature have been made extra slippery cover and stairs cover, attached by Velcro.

This is to prolong service life of the inflatables. When the slippery cover and stairs are getting old, you just need to replace the cover, which would reduce your maintenance costs.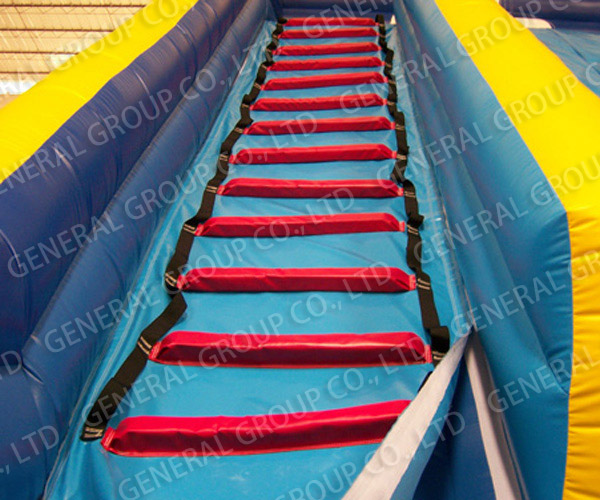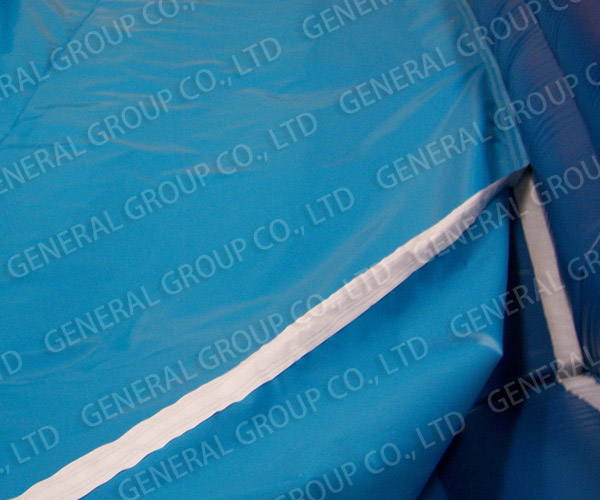 DIGITAL PRINTING
Printing is one of the most important factor about quality for morden inflatables nowadays.

With a team of artwork designers and imported quality printing machine, we can make your inflatables more attractive. After the printing is done, our workers will make protective coating on the surface of printing.

Compared to others' ordinary printing machines, our printing pictures are high precision, high resolution, long persistence.

We devoted all ourselves to guarantee the inflatables you buy from us will be not only good quality, but also a work of art.